From hardware to software, many good tools exist for YouTubers. Nevertheless, finding the right filmmaking gear might seem kind of overwhelming, especially since so many useful tools exist. But, with a little research, finding the right gear can be a fun and educational experience.
After giving you advice on how to find music for YouTube videos, we explore some filmmaking hardware that every YouTuber should know about. Here you will find essential YouTube equipment and other pieces of hardware, however, that will become useful accessories; if not immediately, then in the near future as you mature as a full-time YouTuber. 
Camera options
Let's be honest, YouTube equipment really starts with the right camera. Yes, modern smartphones shoot great footage, but having the right camera gives videographers more flexibility with how footage ultimately looks.
First of all, with a dedicated video camera, you can capture footage in full HD or 4K. But it all depends on your budget. If money is no issue, you can go for the mirrorless Sony A7 Mark III camera, while the Canon 1D-X Mark II DSLR is a popular choice for YouTubers who are doing travel vlogs.
If you have a mid-sized budget, check out the Canon 80D if you want DSLR and the Sony A6400 if you're going for mirrorless. For those of you who are operating on a tight budget, the best mirrorless option would be the Canon M50 and the best DSLR camera is Canon 750D. Both give excellent bang for a relatively low buck.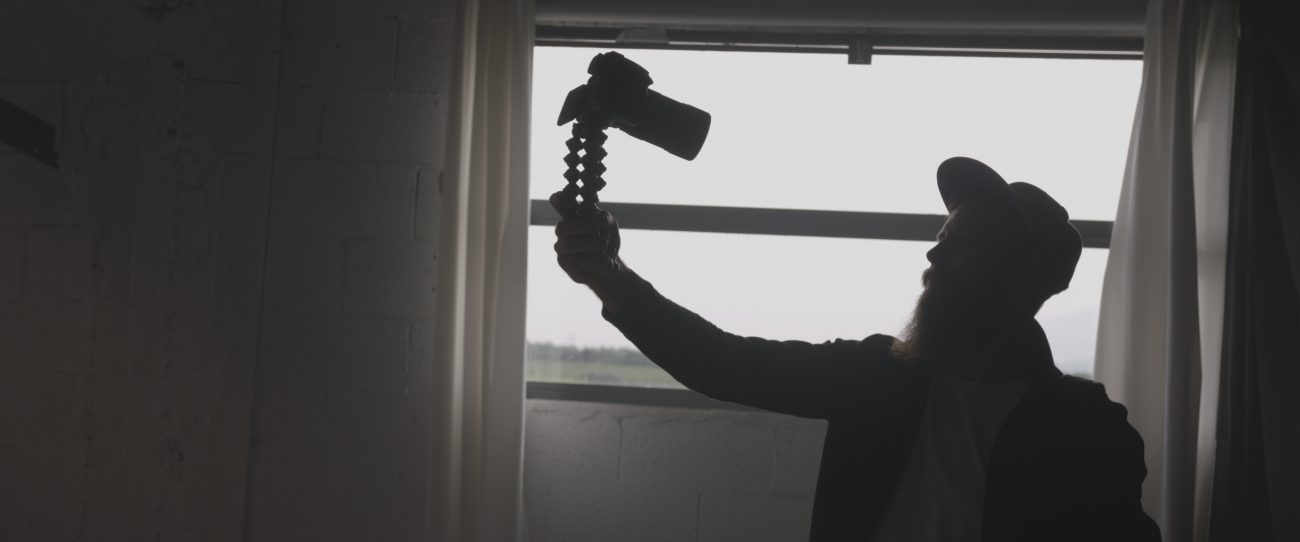 Whether it's a DSLR or a mirrorless, the amount of image data captured by these cameras is far greater than smartphones. What does this mean for YouTubers and other videographers? Well, with proper lighting and editing, it means it's easier to capture the best image quality, and then be able to edit the image to your liking, before exporting in a variety of formats—something that is tedious with smartphone footage.
First, take a look at DSLR and mirrorless cameras, as there are many options at affordable prices. But, if you want, you can also check out newer webcams or GoPro-type cameras, especially if you just want to do basic vlogging. For more, check out our post for beginner video creators on how to choose a camera.
Audio recorders & microphones
Modern smartphones combine video and audio in one package. But for proper video recording, a good audio recorder and microphone are required. Thankfully, a number of good budget options exist for both recorders and microphones.
The company Zoom has some of the best portable, high-quality audio recorders on the market. Zoom's H4 and H6 series units are popular options for videographers and vloggers. Other good audio recorders are made by Tascam, a longtime maker of audio recording gear. Look into the DR-40X and DR-100 MKIII, both of which are also quite popular with filmmakers.
These recorders have very solid microphones, but also have features that give users more control over the sound of the audio—features not found on smartphones. They also have inputs for external microphones so that you can connect external microphones if necessary. And these recorders also have USB jacks so that filmmakers can easily download files onto their computers for editing. If cheaper and even smaller options are necessary, check out Sony and Olympus recorders.
For microphones, you can either use the built-in mics on the audio recorders mentioned above or look for other options. On-camera microphones are fixed to the camera body and point directionally at the vlogger. For most people, this option will work fine. But another option is a lavalier (or, lav)—a small microphone fixed to a person's shirt near their mouth. Lav mics can either be wired or wireless; so if you opt for wireless lav, make sure your audio recorder can record audio wirelessly.
Other options are boom microphones, which are fixed to a boom, or studio microphones, which have famously been used in radio and recording studios for decades. Some YouTubers clearly feature their studio microphones in the video frame as a stylistic choice, which is something to think about when looking at microphones. 
Lighting kits
After you've found a good camera and audio recorder, the next step should be to find the right lighting kit. Now, before we get into what to look for with lights, just note that it is possible to shoot without lighting kits. If a room's natural lighting is good, then the camera's shutter speed, lens aperture, and ISO features will allow you to capture that light and make a good image. But, ultimately, a lighting kit will give you more control over how your footage looks.
Like we said with the other gear above, many lighting kits exist for all budgets. Ideally, you will want a key light, which is used to light faces and objects); a fill light, which is used to light shadowy areas; and a backlight, which is used to light backgrounds like walls.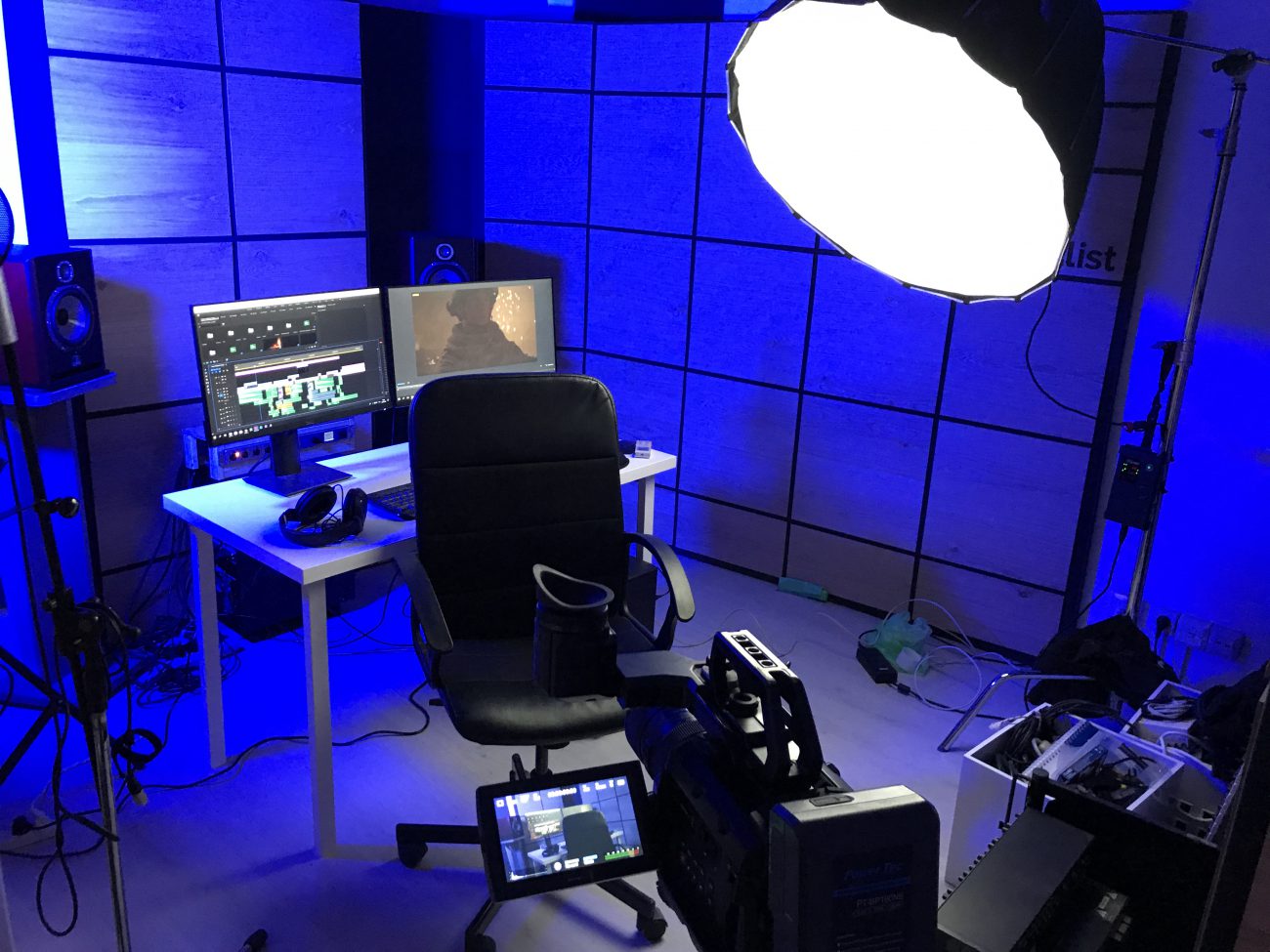 StudioFX makes a really budget-friendly light kit. The Impact Three-Light Monolight Kit, which is a bit more expensive, is also a really great budget option for YouTubers. In both light kits, you get key, fill, and background lights, as well as multiple stands and a softbox to soften the light.
Another option is to get a ring lighting rig, a circular fixture that creates a flat, even light on faces. This is popular with YouTubers whose work focuses on faces, like makeup tutorials. Smartphones, DLSR, and mirrorless cameras are mounted in the middle of the light ring, making it easy to set up and use.  
Headphones & studio monitors
In some sense, studio monitors are considered as nice to have YouTube equipment. They are not absolutely necessary since a good set of headphones will perform well in the audio and video editing processes.
Many over-the-ear headphones exist these days across many price points, so it's only a matter of finding what sounds best and fits your budget. But, if you don't know where to start, consider the Sony MDR-7506 Studio Monitor headphones, a standard for studio monitoring since the 1980s. Audio-Technica, Shure, and Sennheiser also offer great headphones and have budget options as well.
If you really want studio monitors, there is a range of options for all budgets. KRK, Yamaha, PreSonus, JBL, and Mackie all make great studio monitors for every type of budget. The best thing to do is to visit a musical instrument store and check them out. This will make your decision that much easier. 
YouTube equipment recap
When putting together a YouTuber set up, start with one of the dedicated YouTube cameras and a lighting kit. Next, find a good audio recorder, either with a built-in microphone or an external one. Finally, find a good pair of headphones and a pair of good budget studio monitors (it doesn't hurt to have both). Once you're all set with the right YouTube equipment, you'll be ready to start your channel, but don't forget the gear that will help you grow in the future.
Author bio
DJ Pangburn is a New York-based journalist, videographer, and fiction writer, with bylines at Vice, Fast Company, Dazed and Confused, and other publications. DJ records ambient techno and IDM under the name Holoscene.